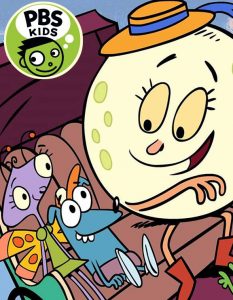 Amin Bhatia and Ari Posner team up to travel around the globe with the fun animated series for young children.
Children Leo, Carmen & Andy are introduced to a great big world through their friend Luna the Moon, as they travel around the world with their parents' circus. Every day they share fun and hilarious experiences of new sights and sounds, with language, landscape, music, and interesting characters. Each day ending with Luna magically appearing back in the sky, the kids returning to their parents' Cirque, their heads swimming with their wonderful adventures of global culture.
Luna Around the World is a Canadian-American animated television series created by Joe Murray, and is co-produced by Joe Murray Productions, Cartoon Pizza, and Brown Bag Films for PBS Kids.
---
Get Ed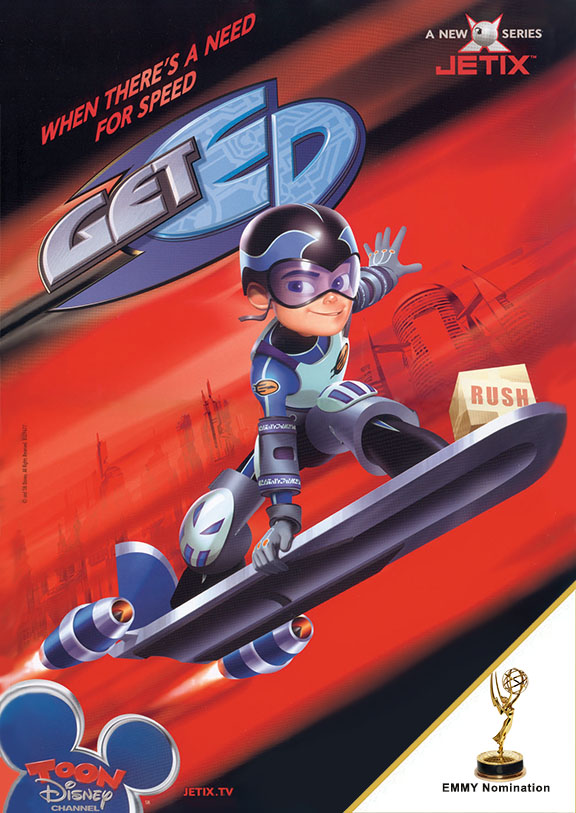 The Emmy Award nominated theme for this fast and fun sci-fi youth adventure series was created by co-composers Amin Bhatia and Ari Posner.
The exciting theme features a vocal rap by Amin – not something he's generally known for! The series underscore is compelling, thunderous and driving to keep Ed going. While this isn't the first collaboration with Ari Posner, it is a first for them with Walt Disney Television Animation. Audio post was managed by the esteemed Pirate Radio and Television in Toronto and the sci-fi futuristic visuals are from Red Rover.
Ed and his four best friends are a team of street-smart couriers for Dojo Deliveries in the futuristic world of Progress City. Racing to deliver a variety of mysterious packages while trying to bring down the evil Mr. Bedlam, could get a kid down, but not this genetically engineered teen – he's having too much fun.
---
King

The stories and animation for "King" were a blast for composers Amin Bhatia and Ari Posner and they wrote a fast and funny musical score to suit. Carl Stalling would be proud! Amin Bhatia and Ari Posner won a 2005 Gemini Award for the music composition on King.
Shortly after moving into a new house, 12 year-old Russell discovers something under his bed most kids only dream of … a trap door to a fantastical world! He who arrives through this tunnel becomes "King of the Land of Under"! Of course, Russell and his loyal pal Gus (his talking scotty dog) plunge into incredible adventures every chance they get but with new loyal subjects to guide him, Russell discovers that it's good to be king.
---
Franny's Feet

In the same year that Amin and his team created music for "King", Decode/DHX approached them to create music for Franny's Feet.
The series' elegant and simple approach has garnered international success, including the Pulcinella Award (in Italy) and countless others since then. The theme was composed by Amin Bhatia and Ari Posner. The series underscore was by Amin Bhatia and Meiro Stamm.
Every day Franny visits her grandfather's cobble shop, dons a different pair of shoes and sets off to a new world. There she learns about new cultures, people and languages.
---
Tales from the Cryptkeeper

Tales from the Cryptkeeper is an animated series aimed at children made by Nelvana Television Studios and Warner Brothers Pictures.
Tales from the Cryptkeeper was shown on TVO, ABC, YTV and is still shown near Halloween on Teletoon. It was based on the live-action television show, "Tales from the Crypt", which aired concurrently on HBO.
Directed at children, Tales From the Cryptkeeper was significantly milder than the live-action HBO version. Even still, it was dark and scary and a hit with the junior Halloween crowd.