Anne with an E
Based on Lucy M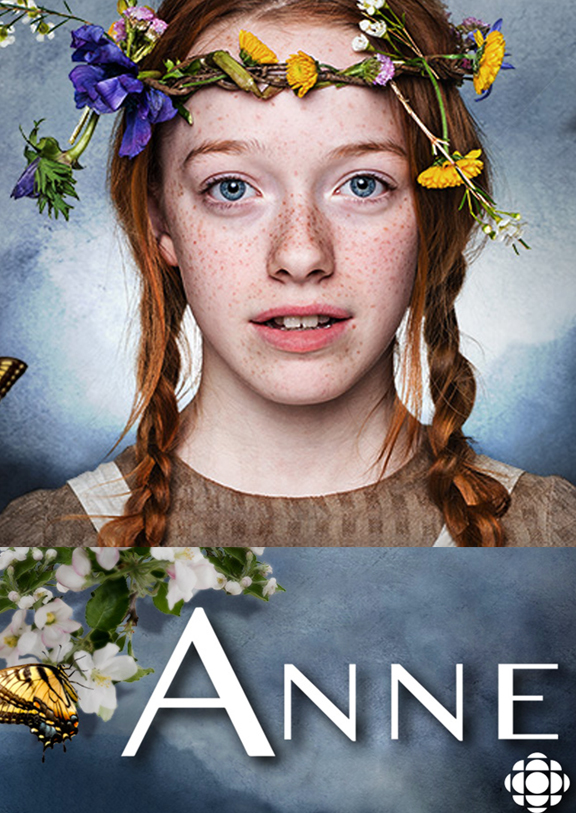 aud Montgomery's classic novel Anne of Green Gables, this coming-of-age story about an outsider who, against all odds and numerous challenges, fights for love and acceptance and for her place in the world. The series, Anne with an E, centers a young orphaned girl in the late 1890's, who, after an abusive childhood spent in orphanages and the homes of strangers, is mistakenly sent to live with an elderly spinster and her aging brother. Over time, 13-year-old Anne will transform their lives and eventually the small town in which they live with her unique spirit, fierce intellect and brilliant imagination.
Anne with an E hails from Emmy-winning writer Moira Walley-Beckett (Breaking Bad) and the two-hour series premiere is directed by Niki Caro (Whale Rider). Miranda de Pencier (Beginners) is executive producer under her Northwood Entertainment banner. Wally-Beckett, the series' showrunner, also will executive produce with Alison Owen (Saving Mr. Banks) and Debra Hayward (Bridget Jones's Diary). Susan Murdoch will produce. Starring Amybeth McNulty, Geraldine James and RH Thomson, Anne is produced by Northwood Entertainment, Netflix and CBC, the series music is scored by Amin Bhatia and Ari Posner.
Anne has received numerous awards and nominations including at the 2018 and 2019 Canadian Screen Awards (Music, Best Drama Series, Costume, Direction (twice), Editing, Production Design, Writing, Casting, Supporting Actor and Supporting Actress, Guest Performance, and Best Lead Actress nomination for the series young star Amybeth McNulty).  The show is featured on CBC Televison (Anne) and Netflix (Anne with an E).
Anne with an E Soundtrack on Varese Sarabande Records
Varèse Sarabande Records releases a soundtrack of favourite songs and original music by composers Amin Bhatia and Ari Posner.  The Anne with an E soundtrack is available on CD from Varese Sarabande and for download on Apple Music.
---
The Handmaid's Tale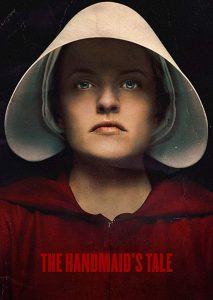 Amin Bhatia is honoured to have composed some additional music for select scenes in the riveting TV series The Handmaid's Tale.
Adapted from the dystopian novel written by Canadian author Margaret Atwood and published internationally in 1985 to critical acclaim, The Handmaid's Tale has also been reproduced in film and opera.  The story takes place after a second civil war in the former United States, in a time of environmental crisis.  Under patriarchal societal control from a totalitarian religious government, the red-clad women of this series are seen only as male dominated child-bearing and sexual servants.
Now in its second season, The Handmaid's Tale has earned many Emmy and Golden Globe awards, including for Best Television Series and Best Actress for lead Elisabeth Moss.  The series was created by Bruce Miller and is shot in various locations in Ontario Canada.  It is produced by Daniel Wilson Productions, Inc., The Littlefield Company, White Oak Pictures, MGM Television and Hulu Originals and is distributed by Hulu.
---
X Company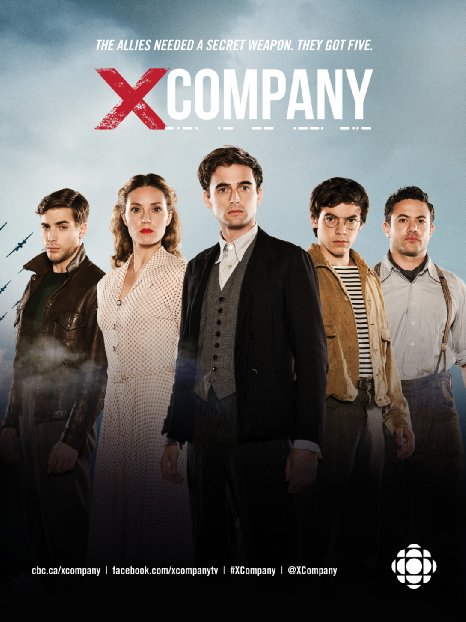 Audiences love this compelling espionage series. The CBC TV and Flashbang/Temple Street/CBC co-produced series is filled with history, interesting characters and the modern approach to the stories. Critic John Doyle (The Globe & Mail) called it "Bloody good news." In 2016 and 2017 for Canadian Screen Awards acknowledged X Company with nominations for actors, production, writing, and for Best Music Score for Amin Bhatia and Ari Posner.
Amin Bhatia and Amin Posner were thrilled to team up again with Mark Ellis and Stephanie Morgenstern after their last work together on Flashpoint. This show however is more epic and allowed for more depth in orchestral writing as well as modern electronica and ambient textures. There are also sonic clues hidden within the music score, like the ending drums in the show's opening theme actually spelling out S O S in morse code!
Also on the music team were Technicolor who helmed the post production, music editor Joe Mancuso, Andrea Higgins at Arpix Media, and Post Supervisor Richard Anobile. The sound department also garnered a 2016 CSA nomination.
The stellar cast included Evelyne Brochu (Orphan Black), Jack Laskey (Hatfields and McCoys), Warren Brown (Luther), Lara Jean Chorostecki (Hannibal) and Hugh Dillon (Flashpoint).
More info and videos at the X Company CBC home…
---

Flashpoint
The fourth nomination was the charm for composers Amin Bhatia and Ari Posner, as the team was awarded a 2013 Canadian Screen Award for Best Music Score for the Flashpoint episode "Day Game." The pair had been nominated for three previous Gemini Awards for earlier seasons but this is their first win. The gala event also included a special recognition award from the Academy of Canadian Cinema and Television for Flashpoint's groundbreaking contribution to the industry.
With multiple nominations in virtually every possible category over its five years, previous music nominations include the episode "Acceptable Risk" featuring a beautiful vocal performance by Toronto singer Leah Salomaa, and the gripping episode "One Wrong Move", and "Planets Aligned" from the series' first season.
"Flashpoint" was written and created by Mark Ellis and Stephanie Morgenstern, and produced by Anne Marie La Traverse and Bill Mustos for Pink Sky/Avamar Entertainment. The music team was assisted by music editor Joe Mancuso with song placement and Music Supervision  helmed by Chris Robinson and Andrea Higgins of Arpix Media.
---
Blood and Fury: America's Civil War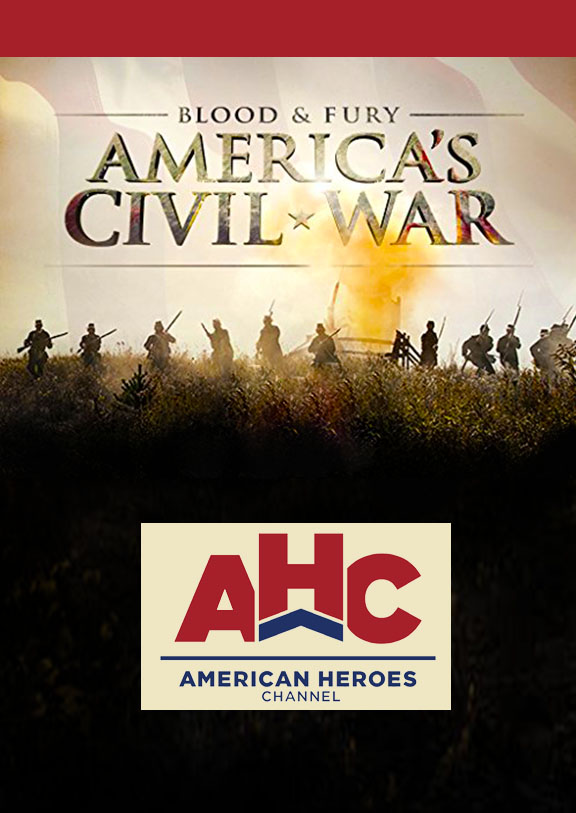 Told from a soldier's point-of-view, BLOOD AND FURY: AMERICA'S CIVIL WAR featured individual episodic looks the war's most significant battles: Bull Run, Antietam, Fredericksburg, Gettsyburg, Nashville, and Petersburg.
The six-part series starred Brian Scott Carleton, Drew Moss and Brian MacDougall.
Produced by Blue Grey Productions and Creams Productions for AHC America Hero Channel, the beautifully shot action and gripping drama of battle the music was scored by co-composers Amin Bhatia and Ari Posner.
---
Queer as Folk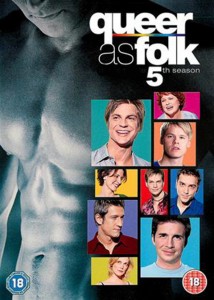 When the producers of the popular series "Queer As Folk" (Season 5) wanted some orchestral adventure sequences for a fantasy comic book hero, they realized nearly too late that licensing some Danny Elfman Spiderman music would take a while. So they turned to Amin Bhatia….who quickly wrote something for them.
The season opener of this critically acclaimed series contains comic book fantasy sequences of the comic book hero "Rage" scattered throughout the show. The final music was written, performed and arranged by Amin in record time to make the show's airdate.
The score was mixed and edited by Yuri Gorbachow at Aesthetic Development Corp and all music for the show was supervised by Michael Perlmutter.
The show drew strong ratings for both Showtime and Canada Showcase. In fact, in Canada, the series had such high ratings that by the end of the 5th season so many sponsors had purchased advertising time that Showcase had to air the show in an hour and ten minute time block to accommodate all the ads and not cut out any scenes. This was not a problem for Showtime, since that service is commercial free and no ads were ever broadcast during a QAF telecast.
---
Code Name: Eternity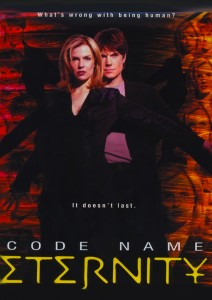 When a man is hit by a van on a country road, investigation proves him to be a living anomaly; apart from memory, he is a perfect specimen, free from disease, infection, normal bacteria or even tooth decay. Found wandering, this alien man named Ethaniel, tells psychologist Laura Keating that his home planet's destroyer is heading toward Earth to kill all of his kind and everyone on Earth in the process.
"Code Name: Eternity" was written and produced by Peter Mohan with worldwide partners from the U.S., Canada France and Germany. This one-hour action/adventure drama was created and developed in-house by Protocol Entertainment and was filmed in Canada. Despite its limited 26 episode run starting 1999, "Code Name: Eternity" remains a favorite with sci-fi fans particularly in the UK.
For a music composer it meant quite an undertaking: each weekly episode requiring a minimum of 30 minutes of music. Amin therefore enlisted the aid of co-composer Trevor Morris and music editor Tim Arthur of Magnetic North. Trevor and Tim helped make the massive amount of work in the tight deadlines possible.
---
John Woo's "Once a Thief"
Based on the critically-acclaimed 2-hour movie, "John Woo's Once a Thief" tells the story of two young refugees from a criminal empire in Hong Kong. It stars Sandrine Holt, Ivan Sergei, Nicholas Lea and Jennifer Dale as "The Director". Cutting-edge worlds, fusing romance, action and humor, all in the signature style of John Woo, the man who broke down the wall between the action movie and the art film.
Unlike a conventional series that establishes one musical style and direction, each of the 22 episodes conveyed a different musical genre. Styles included hip hop, industrial, avant garde, jazz, film noire, rave, and even bachelor pad lounge. Producers William Laurin and Glenn Davis, being very musically literate, had specific requests for each week's score.
With help from programmers Gaz Mellen and Byron Wong, Amin underscored each week learning about new musical styles on the fly. "Each spotting session was a foray into some new uncharted territory for me" recalls Amin. "One week it was 1940's film noir. The following week I had to come up with military stripper music. It was a riot!"
The scores were mixed and edited by David Greene and his staff at Magnetic Audio who also served as the series Executive Music Consultant. Songs were under the supervision of Janet York and Michael Perlmutter of S.L. Feldman and Associates. The series theme was composed by Psychic Mambo.
"John Woo's ONCE A THIEF" was an Alliance Atlantis Communications Inc production for broadcast on the CTV Television Network in Canada, ProSieben in Germany, TF1 in France, The Movie Network in the U.S., and in Austria and Spain.
---
Power Play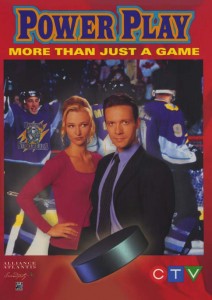 "Slapshot" meets "Jerry McGuire" when a sports agent turns manager of a floundering hockey franchise. From the seedy mustiness of the locker room to the excitement on the ice to the stick-handling in the back boardrooms, each hour-long episode remains loyal to hockey. Michael Riley plays Brett Parker, a jaded, big-time, big mouthed New York sports agent who returns to his hometown of Hamilton, Ontario to take over the management of the local down-on-their-luck team.The series stars Michael Riley ("Amistad") as former sports agent Brett Parker, Kari Matchett and Al Waxman.
Produced by Alliance Atlantis Communications Inc this funny and touching drama was a multi-Gemini award winner.
Amin was happy to be working again with executive producers Robert Lantos, William Laurin and Glenn Davis after their earlier adventures with John Woo's "Once A Thief". The score is mixed and edited by David Greene and his staff at Magnetic Audio. Songs were under the supervision of Michael Perlmutter of S.L.Feldman and Associates.
---
The Zack Files
Strange things happen to Zack Greenburg. There's no doubt about it. The question is "why?" Why should this affable 12 year-old, average in every way, be a magnet for what scientists call "paranormal experiences?"
The Zack Files is a science fiction television program that revolves around a young boy, played by Robert Clark, who is a magnet for paranormal activity and attends Horace White High School for Boys along with his three friends Cam, Gwen, and Spencer. Zack manages to get himself into trouble with his paranormal adventures and it is up to his friends to help him set things straight. The series was based on a series of books with the same name, written by Dan Greenburg. For more about the show, visit the The Zack Files website.
This unique show has an equally unique theme written by Amin Bhatia and Ari Posner. The off-kilter musical approach is in keeping with the fun folks at Decode/DHX!