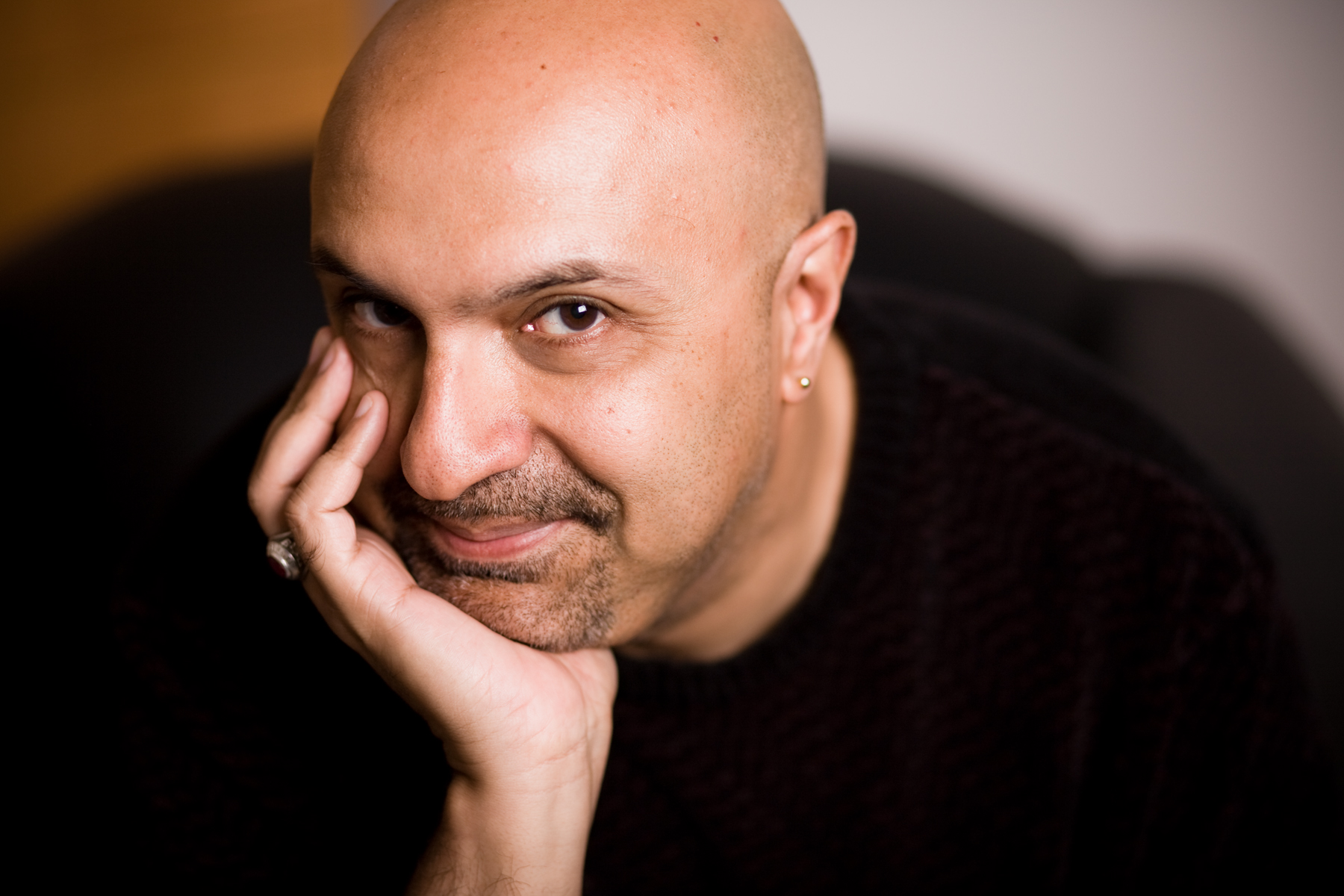 AMIN BHATIA
"Amin's music is a breath of fresh air in the world of not just synthesized music, but music as a whole." Oscar Peterson
With nearly 50 scores to his credit, Emmy nominated composer Amin Bhatia has written music for film, television and album projects for over 30 years.
His prizes in the Roland International Synthesizer competitions won him international fame in his youth, leading to projects with David Foster and Steve Porcaro. His solo albums Interstellar Suite and Virtuality have garnered rave reviews for their neo-classical style and huge dynamic range.
"The standard has been set" Steve Porcaro
Amin now works with live players in his writing, but his early studio days recording parts one at a time have given him an unusual insight into the subtleties of arranging when working with full size orchestras in Toronto, Munich or Bratislava. Credits include the features John Woo's Once a Thief, Iron Eagle II, Jane Goodall's Wild Chimpanzees (IMAX), and the TV series Get Ed (Disney) for which he and co-writer Ari Posner received an Emmy Nomination.
"…rating right up there with Wendy Carlos and Isao Tomita." Mark Vail, Keyboard Magazine
Bhatia and Posner have been deep in the studio working on the WWII espionage TV series X Company (Temple Street/CBC), for which they garnered a 2016 Best Music Canadian Screen Award nomination. This exciting series was nominated in 8 separate CSA categories. Now in its second season, X Company started soon after the groundbreaking CTV/CBS/Ion crime drama Flashpoint, the score and theme for which brought the series composers several Gemini nominations, SOCAN Awards, and their first Canadian Screen Award for Best Music. Amin Bhatia's most recent projects also include Wonders of the Arctic (IMAX), a surround sound release of the 25th Anniversary of The Interstellar Suite and upcoming film The Bequest.
~ see separate Selected Credits for more information ~