The Academy of Canadian Cinema & Television has released the 2016 nominations for Canadian Screen Awards. Among the impressive talent includes nominees Amin Bhatia and Ari Posner for Best Music Score for the CBC-TV series X Company episode entitled 'Trial by Fire'.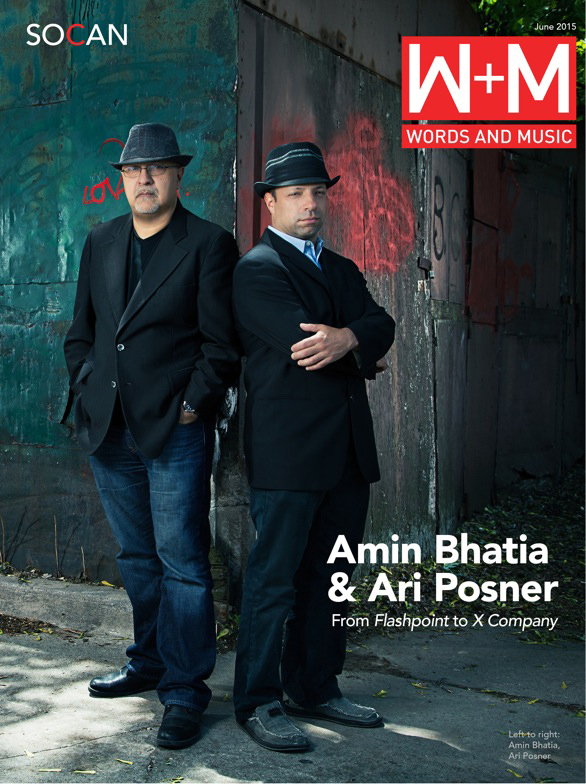 Produced by for Flashbang/Temple Street/CBC by Stephanie Morgenstern and Mark Ellis, the exciting show also garnered notice for Best Sound, Costume Design, Photography, Production Design/Art Direction, Best Writing, Best Actors in a Guest Role (Rick Okon) and in a Supporting Role, and finally, Best Dramatic Series.
"Working with Stephanie and Mark again after accomplishing everything on Flashpoint has been amazing for Ari and me. Once again we're awed by the cast, writing and production that makes this beautiful and gripping series. And the other nominees – Wow! We're humbled to be nominated among such a stellar group of artists in Canada. Thank you." says, Amin.
X Company, seen Wednesdays on CBC-TV, stars Evelyne Brochu, Jack Laskey, Hugh Dillon, Warren Brown, Dustin Milligan, Connor Price, Lara Jean Chorostecki and (2016 nominee) Torben Liebrecht. To learn more about this wartime espionage thriller visit the CBC website.
Comedian, actor and writer Norm Macdonald will host the 2016 Canadian Screen Awards gala on March 13th in Toronto and the broadcast will air on CBC-TV. For more information about the upcoming awards and a complete list of nominations visit the Academy of Canadian Cinema & Television.
(Image courtesy of SOCAN Words and Music magazine)