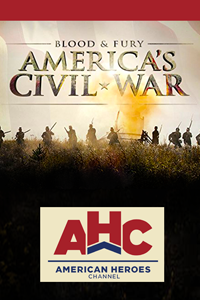 Blood and Fury: America's Civil War
Told from a soldier's point-of-view, Blood and Fury: America's Civil War featured individual episodic looks the war's most significant battles: Bull Run, Antietam, Fredericksburg, Gettsyburg, Nashville, and Petersburg. The six-part series starred Brian Scott Carleton, Drew Moss and Brian MacDougall.
Produced by Blue Grey Productions and Creams Productions for AHC America Hero Channel, the beautifully shot action and gripping drama of battle the music was scored by co-composers Amin Bhatia and Ari Posner. Audio Post was handled by Pirate Toronto.