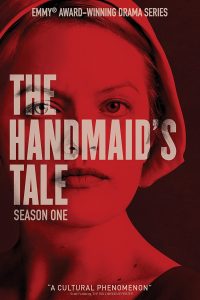 Amin Bhatia is honoured to have composed some additional music for select scenes in the riveting TV series The Handmaid's Tale.
Adapted from the dystopian novel written by Canadian author Margaret Atwood and published internationally in 1985 to critical acclaim, The Handmaid's Tale has also been reproduced in film and opera.
The story takes place after a second civil war in the former United States, in a time of environmental crisis. Under patriarchal societal control from a totalitarian religious government, the red-clad women of this series are seen only as male dominated child-bearing and sexual servants.
The Handmaid's Tale has earned many Emmy and Golden Globe awards, including for Best Television Series and Best Actress for lead Elisabeth Moss. The series was created by Bruce Miller and is shot in various locations in Ontario Canada. It is produced by Daniel Wilson Productions, Inc., The Littlefield Company, White Oak Pictures, MGM Television and Hulu Originals and is distributed by Hulu.