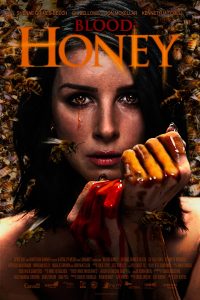 Blood Honey is a brooding thriller set on a beautiful island with a dark family secret.
Written and directed by Jeff Kopas and starring Shanae Grimes-Beech, Kenneth Mitchell, Gil Bellows, Krystal Hope Nausbaum, and Don McKellar.
A woman with childhood trauma returns after a decade to her family's fly-in hunting lodge to assist her siblings with their dying father, only to find herself stuck in a life threatening nightmare.
See the official Blood Honey website for more info.