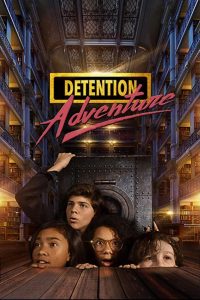 Three nerdy friends and the school bully must get themselves thrown into detention to find the entrance to a labyrinth of trap-laden tunnels protecting the fabled hidden lab of Alexander Graham Bell.
Season 2 features the underscore work of Amin Bhatia and Ari Posner also joined by songstress Sarah Slean now branching out into underscore work. As "three nerdy friends" themselves they completed the score in record time for the shows airdates.
Detention Adventure is created by Carmen Albano and Joe Kicak. Produced by Lauren Corber, Ryan West, and Karen Moore and is distributed on CBC Gem and HBO Max.