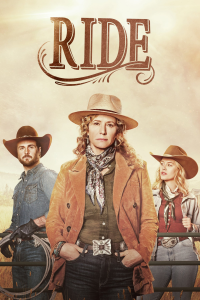 After a tragic loss, the McMurray family embark on journeys of transformation and self-discovery as they struggle to keep their beloved Colorado ranch afloat.
Ride is co-produced by Blink49 Studios and Seven24 Films, in partnership with Bell Media for CTV Drama Channel in Canada and stars Nancy Travis as matriarch Isabel Murray and Beau Mirchoff (Good Trouble), Jake Foy (Designated Survivor) and Marcus Rosner (Arrow) as her sons Cash, Tuff and Austin.
For this series Ari Posner and Amin Bhatia brought on Joel Schwartz for additional music. All three artists traded themes and ideas and sounds in record time to make the show's deadlines. Music editor was Ryan Eligh and music supervisor was Andrea Higgins. The show was mixed at Streamland Media Toronto.