MARCHING BANDS AND DRUM CORPS LICENSING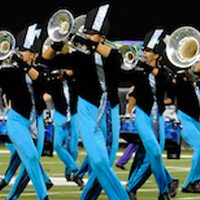 Soundtrack Music Associates will arrange performance licenses for The Interstellar Suite, Virtuality, and Requests from the Vault for d
rum corps, marching bands, and other licensing
.
(Pictured: Carolina Crown Drum & Bugle Corps)
REQUESTS FROM THE VAULT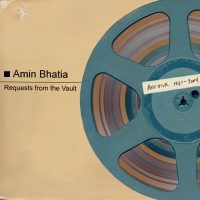 Requests from the Vault: a Retro Voyage into Vintage Synths and Unreleased Demos by Amin Bhatia was compiled from Amin's audio archives includes curated pieces remastered from the original sources using today's state of the art equipment, hardware and software from
Universal Audio
and noise reduction by
Izotope
.
VIRTUALITY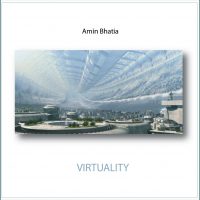 Amin's long awaited follow-up to the Interstellar Suite is a two-side concept album. Side One includes collaborations with legendary keyboardists Steve Porcaro and Patrick Moraz. Side Two travels through time and technology with Bolero Electronica. Recorded by Amin Bhatia and mixed by award winning producers David Greene and Jeff Wolpert. The album cover art "The Return To Abalakin" is by artist Alexander Preuss. Endorsed by the Bob Moog Foundation.
THE PLANET: MUSIC FROM THE FILMS OF DAVID LICKLEY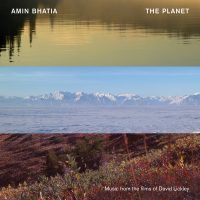 The Planet: Music from the Films of David Lickley, composed by Amin Bhatia and distributed by Triplet Records, features music from some of the films of filmmaker/biologist David Lickley. The music is a symphonic soundtrack of suites from three Canadian films about the environment and eco-system of our planet, composed by Amin Bhatia, and features a full size orchestra comprised of Canada's finest session and orchestral musicians.
FLASHPOINT THEME: REMIX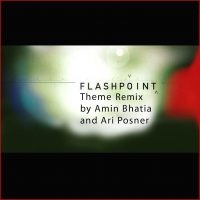 A remix of the popular theme to the fan favourite TV series, composed by Amin Bhatia and Ari Posner.
Inspired by the real-life Emergency Task Force Strategic Response Unit (SRU). This popular series is available on Netflix, YouTube, iTunes, and on DVD.
ANNE WITH AN E SOUNDTRACK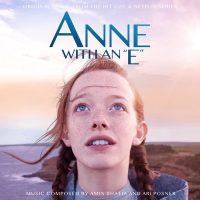 "Anne with an E" Soundtrack, released by Varèse Sarabande Records at the beginning of 2020, is a collection from season I and II of some of the favourite songs and series' score by composers Amin Bhatia and Ari Posner.